Accessories have the power to transform an outfit from mundane to exceptional, and they play a critical role in men's fashion. Choosing the right accessories can take your look to the next level, whether you're dressing up for a special event or trying to elevate your everyday style. In this article, we will explore the various accessories that can enhance a man's look, from watches and belts to hats and jewelry.
Watches: The Timeless Accessory
Watches have always been a staple accessory for men. They are not only functional but also make a strong fashion statement. A well-crafted watch adds a touch of sophistication to any outfit. However, choosing the right watch can be daunting, given the wide variety of styles and designs available.
When choosing a watch, it's important to consider your personal style, the occasion, and the watch's functionality. A classic leather strap watch is an excellent choice for formal events, while a sportier watch with a metal bracelet is perfect for casual outings. A black leather strap watch with a white dial is a timeless choice that can go well with any outfit.
Belts: Pulling Your Look Together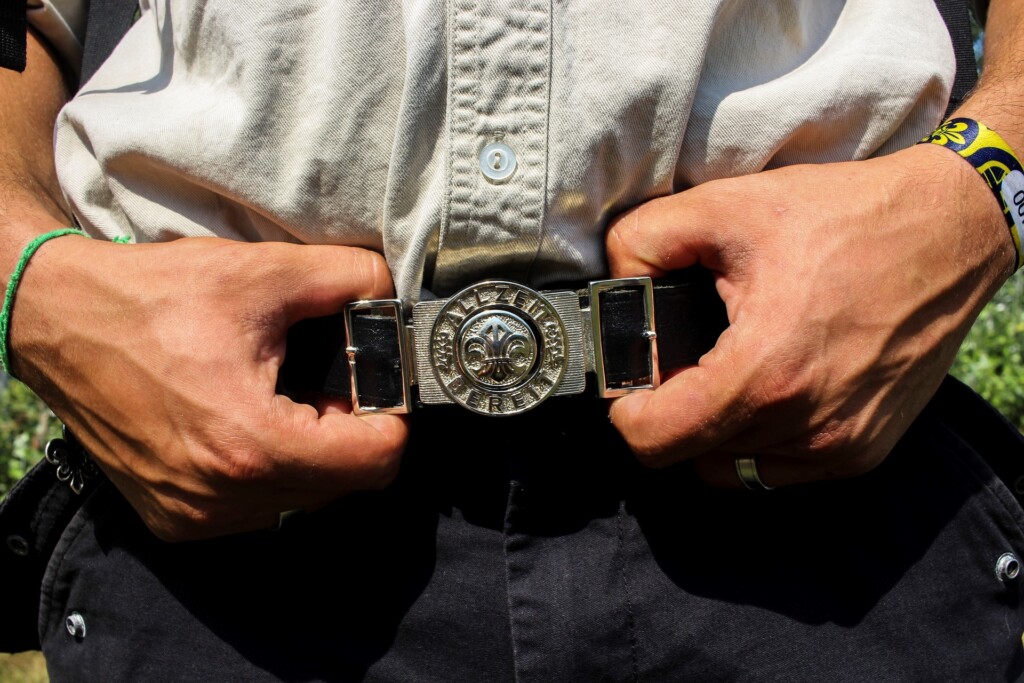 Belts serve a functional purpose, but they can also be a stylish accessory that pulls your look together. The right belt can define your waistline and enhance your silhouette. When choosing a belt, consider the material, color, and buckle style.
A black or brown leather belt is a versatile choice that can be paired with most outfits. A silver or gold buckle adds a touch of elegance to a formal outfit, while a colorful fabric belt can be a playful addition to a casual look. It's important to ensure that your belt's width matches your pants' loops and your body type.
Hats: Adding Flair to Your Look
Hats are a great accessory that can add flair and personality to your outfit. From baseball caps to fedoras, hats are available in a wide range of styles and materials. When choosing a hat, consider the occasion, the outfit, and the shape of your face.
A beanie hat is a great casual option for colder months, while a fedora or a trilby adds a touch of sophistication to any outfit. It's important to ensure that the hat fits your head properly and complements the rest of your outfit.
Jewelry: From Subtle to Statement
Jewelry is a subtle yet effective way to add personality to your outfit. A well-chosen piece of jewelry can make a bold statement or add a touch of understated elegance. When choosing jewelry, consider your personal style, the occasion, and the outfit.
Bracelets, necklaces, and rings are popular jewelry choices for men. A leather bracelet can add a casual touch to an outfit, while a metal bracelet can be a stylish addition to a formal look. A simple pendant necklace or a signet ring can be a subtle yet elegant addition to any outfit. However, it's important to avoid overdoing it with jewelry, as it can quickly become overwhelming.
Bags: Carrying Your Style
Bags serve a practical purpose, but they can also be an essential accessory that complements your style. When choosing a bag, consider the size, material, and functionality.
A messenger bag is a versatile option that can be used for work or casual outings. A leather backpack is a stylish choice for students or commuters. A leather duffle bag is an excellent choice for weekend getaways or short trips. It's important to ensure that the bag complements your outfit and enhances your overall style.
Shoes: The Foundation of Your Look
Shoes are the foundation of any outfit, and they play a crucial role in men's fashion. A well-crafted pair of shoes can add a touch of sophistication and elevate an outfit to the next level. In this section, we will delve into the importance of shoes in fashion and offer tips on how to choose the right pair to complement your outfit.
There are many different types of shoes available for men, ranging from dress shoes to casual sneakers. Each type has its unique style and functionality, making it essential to choose the right shoe for the occasion. Dress shoes, for instance, are typically worn with formal attire, while sneakers are more casual and suited for everyday wear.
When choosing the right pair of shoes, it's important to consider not only the occasion but also your personal style. If you prefer a more classic look, opt for leather dress shoes in black or brown. For a more casual look, canvas sneakers or boat shoes are great options. It's essential to choose shoes that not only look good but also feel comfortable to wear.
In addition to style and comfort, it's also important to consider the quality of the shoe. A well-crafted shoe will not only last longer but also look better over time. Look for shoes made with high-quality materials, such as leather or suede, and those with sturdy soles that can withstand daily wear and tear.
When styling your outfit with shoes, consider the color and texture of the shoe in relation to your clothing. For example, if you're wearing a patterned shirt, opt for a more neutral shoe to balance out the outfit. On the other hand, if you're wearing a monochromatic outfit, a bold shoe can add a pop of color and make a statement.
It's also important to keep your shoes clean and well-maintained to ensure they always look their best. Regularly polish and condition leather shoes, and clean canvas or suede shoes with a soft brush or specialized cleaner.
In conclusion, shoes play a crucial role in men's fashion, and choosing the right pair can elevate any outfit. Consider the occasion, your personal style, and the quality of the shoe when making your selection. And don't forget to properly care for your shoes to ensure they always look their best. With these tips, you can step up your shoe game and take your style to the next level.
Nicerior men's fashion wear offers a wide selection of quality shoes that can help elevate your look. From classic leather dress shoes to trendy sneakers, they have everything you need to complete your outfit. Check out their collection and start experimenting with your shoe choices today!