One of the fastest growing fashions is the street fashion look, which combines comfort and style. This guide will show you how to achieve a perfect street outfit with skinny jeans, skinny chinos, hoodie, hat and sunglasses. With these pieces you can put together an effortless yet stylish outfit for any occasion.
Skinny Jeans: The Essential Element of Street Fashion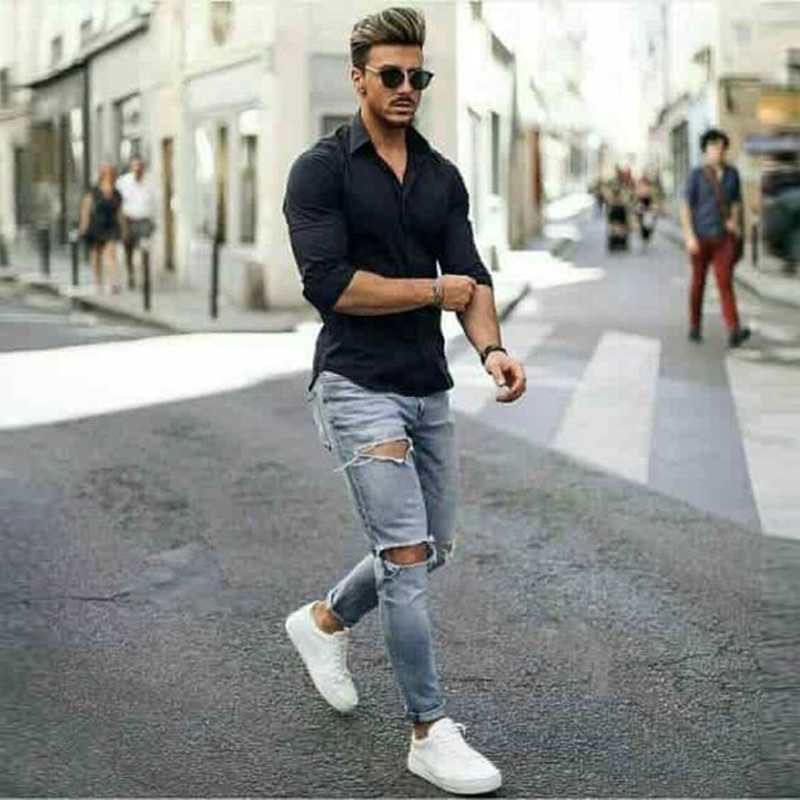 In order to achieve the perfect street fashion look it's essential to start with a great pair of skinny jeans. Jeans are not only versatile but comfortable enough to dress up or down depending on your desired look. If you want to be comfortable, you may find it necessary to buy jeans, and they would make your day-to-day activities more comfortable.
When selecting a pair for yourself choose one that fits comfortably around your waist but isn't too tight around the legs – this will ensure maximum mobility while still providing plenty of style points! For those looking for something more daring try opting for an edgy black wash or distressed denim fabric which will add a subtle touch of attitude into any ensemble.
Skinny Chinos: Add Some Color To Your Look
Incorporating some color into your outfit is essential in order to create dimension and visual interest in an otherwise uniform look – this is where skinny chinos come into play! These pants are slightly slimmer than other options making them ideal for creating flattering silhouettes without compromising on comfortability;
They also come in a variety of colors so there's always something new available depending on what kind of statement you want to make! For those looking for something more casual try pairing them with a plain tee and sneakers while those wanting something dressier should opt for loafers and dress shirt combo – either way it's sure to give your outfit some extra flair.
Hoodie: The Perfect Piece To Layer On Top
Once you have chosen the perfect base layer (skinny jeans/chinos) it's time to think about layering on top – this is where hoodies come into play! Hoodies are not only comfortable but they also provide warmth during cold weather conditions making them ideal as outerwear; they also come in various different styles so there really is no limit when it comes creating unique ensembles that reflect personal sense of style perfectly!
Whether opting simple black zip-up hoodied or going all out with patterned designs such as tie-dye prints; adding one piece can instantly elevate any basic everyday look transforming it from drab (average) too fab (stylish).
Hat & Sunglasses: Finishing Touches To Complete Your Look
No street fashion ensemble would be complete without accessorizing correctly – once again hats & sunglasses step up as ideal additions here! Hats not only protect from sun rays but also add interest& personality as well as breaking up monotone looks easily;
Pick classic caps like baseball caps if keeping things simply otherwise go bolder by choosing beanies or fedoras if wanting stand out from crowd further. As far as sunglasses are concerned round frames seem popular at moment although conventional aviators remain timeless option never goes out style either way selection should depend mainly upon face shape ensuring most flattering fit possible every time!
Conclusion
Fashion designer, you can also create stylish looks by using skinny jeans, hoodies, hats and sunglasses.
So next time looking dress impress take note following tips create flawless fashionable outfits every single time enjoy rocking trendiest trends possible confidently knowing know exactly what wearing best!